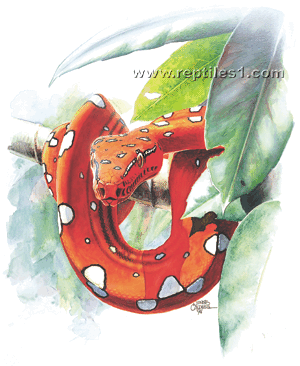 Information and Critter Care
Home
Information and Critter Care Index (you are here)
We at Exotic Enterprises are concerned that your animals get the very best care. In keeping with that concern we have begun offering care sheets and other tips and tricks to keeping your pet healthy. In addition we are offering informative pages such as the tortoise egg laying series.
Our newest offerings are pages that contain extensive listings of books regarding the care and maintenance of your pet and listings of online suppliers for your critters. Check them out through the links below.
We hope that you find this area useful. If you would like to see something that is not here please let us know. We will continue to expand this area as often as we can and will have sections on the tortoises, snakes, and geckos that we offer. Note that generally the information that we put up here will be regarding the animal species that we carry. In the future, species that we do not carry will be on a separate links page.
---
We are the source for top quality animals.
Why settle for anything less?
---
This page last updated February 6, 2000
---
Home
Information and Critter Care Index (you are here)
---
Copyright © Exotic Enterprises - All rights reserved.