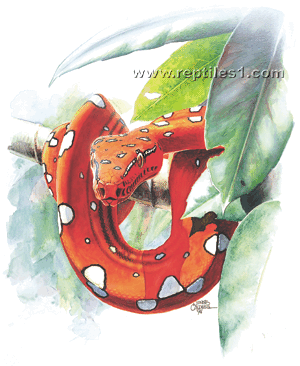 Critter Shipping Information
Home
Information and Critter Care Index
Critter Shipping Information (you are here)
For all orders that are shipped out we require a minimum order of $100 for retail sales and $200 for dealer sales. There is no minimum order for items being picked up here in Tucson. Discounts are generally available only for large orders. Be sure to ask when placing your order.
All of our animals are shipped via air freight or by overnight courier when rules and conditions permit. We will provide you with the exact shipping charges due prior to shipping. In addition we have a charge of $10 for insulated boxes and heat packs or cold packs as needed. Health certificates from a veterinarian are $20 when needed or requested. We have been shipping live animals since the mid 1980's and are very good at it. Please do not send any payment until we have confirmed your order availability with you.
Once you decide on what you want please contact us either by email or telephone. We will then confirm availability, hold the animals, and give you payment instructions.
Due to problems in the past with fraudulent credit cards we do not accept credit cards. Payment in full is due prior to shipping and can be either by cashiers check or personal/company check. Please note that orders not paid with a cashiers check will be delayed up to 10 days to allow for the check to clear. Some services such as Delta DASH require payment when the item is shipped. Therefore shipping charges may be required in advance depending on the type of shipping utilized. Items will be held for one week while waiting for payment to arrive. If payment has not been recieved within that time the the items will be released for sale again
Once we receive your payment we will contact you with flight information and verify that you will be available. We will also provide an airbill number that you can use to track your shipment. Please note that you will be required to provide picture identification when picking up your shipment.
We do not ship live animals to Hawaii. We do not offer any export of our animals. For customers in Canada we will ship to the closest US airport. This will allow customs clearance directly by the customer upon re-entry into Canada to prevent any delays which might endanger the health of the animals. Please note that it is the responsibility of the person(s) placing orders to comply with all local laws.
When placing your order we will check the flight schedules to the commercial airport nearest you. We will let you know the options for flight schedules that best suit the health needs of the animals and your ability to pick it up on time.
We guarantee live arrival of healthy animals when the destination temperature is between 90° F and 35° F. We must be notified immediately in the case of any loss (we have not had any yet!). Your order must be inspected upon reciept with any problems noted on the airbill. Additionally, we may require return of any losses at our discretion. All shipments are insured for your protection in case of late deliveries or lost shipments. Claims for airline related problems must be made through the airlines at the per their policies. Obviously because we have no control over the care of the animal while it is in your care we cannot extend our guarantee beyond that stated above.
Should you have any questions please contact us.
Click here to see our current inventory.
---
We are the source for top quality animals.
Why settle for anything less?
---
Home
Information and Critter Care Index
Critter Shipping Information (you are here)
---
Copyright © Exotic Enterprises - All rights reserved.